The Building Bharat-Boston Biosciences Program (B4) provides opportunities for Indian students and scientists to strengthen their knowledge in the high-tech hubs of Cambridge, Boston, and Bangalore.
Promoting Bioscience Research in Boston and Bangalore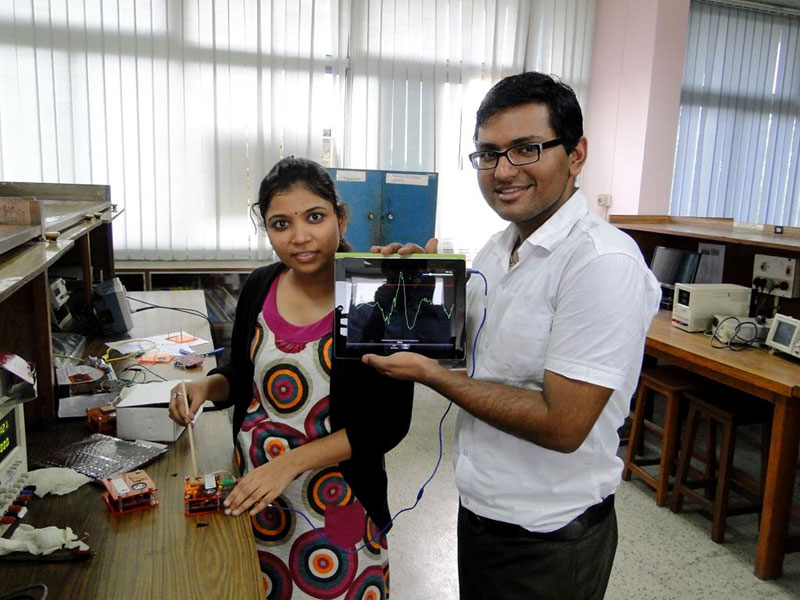 The B4 program is a collaborative effort between The Lakshmi Mittal and Family South Asia Institute at Harvard University, Harvard Global Research Support Centre India, and the Institute of Bioinformatics and Applied Biotechnology (IBAB) in Bangalore, India. Funded by the government of India and state government of Karnataka, the B4 program facilitates academic partnerships with Harvard and other area institutions to expand research knowledge in bioscience and biotechnology. Having completed Phase 1 of it B4 Program in March 2018, the program is currently in Phase 2.
Venki Murthy, professor of molecular and cellular biology, and Tarun Khanna, director of The Mittal Institute, oversee the B4 program and direct its two main activities—a year-long science and technology fellowship in the U.S. for Indian scholars that culminates in a colloquium in India to share learnings; and an immersive two-week course in India for undergraduate and graduate students to engage in the latest neuroscience research.
Harvard Global Services in Bangalore
This project operates under our nonprofit local entity, Harvard Global Research Support Centre India, which enables us to support a variety of activities and services across India.
For the B4 program, we provide our standard suite of services for office administration, employment, and grant administration, as well as undertake work unique to this project, including drafting award letters for selected Fellows and managing the program's accounts payable to simplify fund transfers and make local payments.