From 2015-19, the HMS Center in Dubai served as a collaborative research, training, and policy hub to address some of the most pressing health care challenges in the U.A.E., the region, and the world.
The activities of the Center's UAE hub transitioned to Harvard Medical School's campus in Boston at the end of November 2019. Subsequently, our entity supporting the Center, HG Gulf FZ LLC, was deregistered.
Improving Health Care Delivery and Patient Outcomes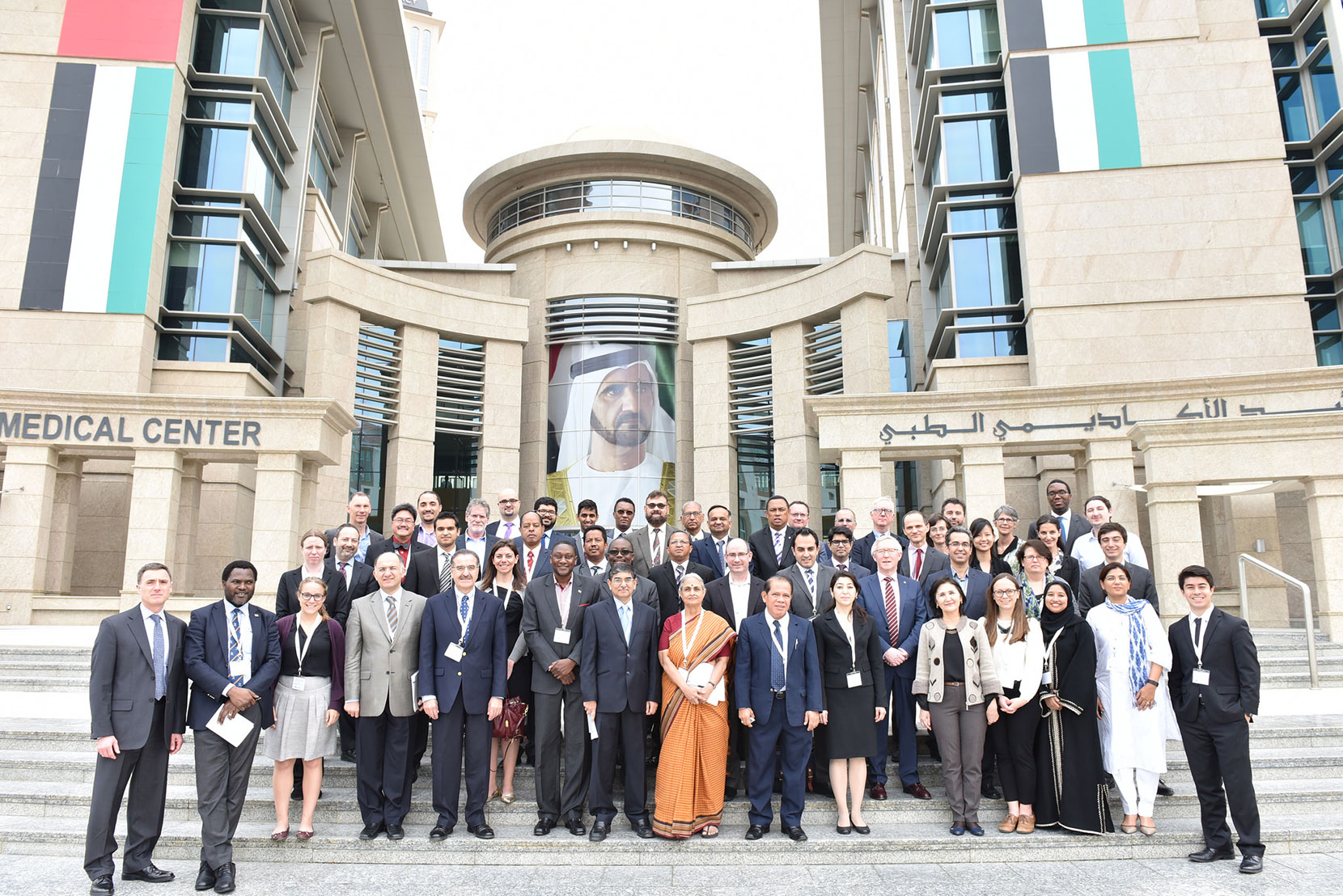 Working in tandem with faculty, staff, and students in Boston, the HMS Center in Dubai was a pivotal extension of the School's commitment to alleviating human suffering caused by diseases worldwide. The hub in Dubai enabled the HMS Center to focus on a critical step in health care delivery—using known technologies and approaches to implement high-quality health care delivery in capacity- and resource-limited settings. Countries in the Middle East, Asia, Africa, and Eastern Europe, face significant challenges to improve patient health and well-being, particularly for preventable and treatable diseases. Dubai Healthcare City provided an important operational base to embark on such complex health interventions.
The Center's hub enabled Harvard faculty, fellows, and staff teams in Dubai Healthcare City and Boston to collaborate with local and regional partners on research, education, and training programs.
The Center's activities in Dubai served as a regional hub to:
Focus on diabetes, obesity, infectious diseases, mental health, and access to surgical care.
Educate and train the next generation of scholars and practitioners through fellowship programs, scholarships, research awards, internships, and coursework.
Conduct and publish research on innovative approaches to addressing critical health issues and improving global health delivery.
Formulate, discuss, and analyze policies through workshops, conferences, and events that provide practitioners with the systems and tools to alleviate human suffering.
Harvard Global Services in Dubai Healthcare City
This project operated under our legal entity, HG Gulf FZ LLC, which was deregistered as of May 1, 2020.
For HMS, we provided our standard suite of services for office administration and employment, as well as undertook work unique to this project, including registering as a Free Zone Company within Dubai Healthcare City.